After School Care
Registration for the 2023-2024 school year opens in July. This will be on a first come first serve basis for children in Kindergarten thru 6th grade.
In Person registration at the YMCA.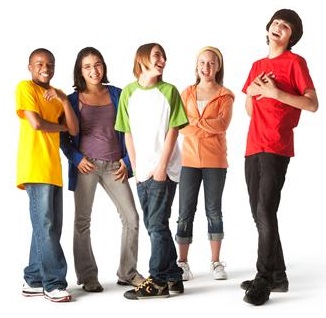 Our program is designed to provide children with a friendly, supportive environment where they can have an opportunity to enjoy activities, make good choices, develop responsibility and stimulate curiosity. Throughout the school year, children have weekly opportunities to participate in physical activities like gym games, swimming and archery as well as various clubs such as homework, art and character. The clubs change on a regular basis to provide a wide range of learning experiences. All children are provided a healthy snack upon their arrival as well as homework help.The children will be dropped off to us by the local schools.
Hours
After school until 5:30 pm
| | | |
| --- | --- | --- |
| After School Rates* | Members | Non-Members |
| Full Time (4 - 5 days) | $79 | $79 |
| Part Time (2 - 3 days) | $66 | $66 |
*Registration Fee $30
Additional Day Out Rate: $25 per day
Financial Assistance Available
CCAP (Child Care Assistance Program)
YMCA Scholarships Download & Print Registration Form
For information call Leslie Berry, Child Development Center Director at 859-987-1395 or email Leslie Berry here.
SCHOOL CLOSINGS
When schools are closed, the YMCA after-school program is open from 6:30 a.m.-5:30 p.m., for ages 5-12. Breakfast and lunch and a healthy snack will be provided along with fun activities. Out of school days are $25 additional for currently enrolled after school participants, $45 for non participants.
FALL OPEN HOUSE
Friday, November 11th- 5:30pm-8:00pm
The Child Development Center along with our After School
Program will be hosting a Fall Open House. During this open house, families in the Child Care Center will be able to meet with their child's teachers and speak with them about their
current evaluations as well as seeing the developmental tools that the children use every day in our program. In order to meet with your child's teachers you will need to sign up on the
registration form at the Center.
Child Care Program Closings
The Child Development Center and Childcare programs will be closed:
September 5-Labor Day
October 14-Staff Professional Development Day
November 24 & 25-Thanksgiving Day (Holiday rate week).
December 24 & 25-Christmas Holiday
AFTER SCHOOL PROGRAM PROJECTS
October 1- October 21: Hygiene Drive
(Collecting toothbrushes, soap, toiletries).
November 7- November 11:
Beautification Day
(Helping with work projects around the YMCA).
December 1 - December 23:
Winter Drive with the Salvation Army (Collecting coats, gloves, scarves, socks etc.).
Infant-Pre School Information Click Here