Cynthiana-Harrison County YMCA Child Development Center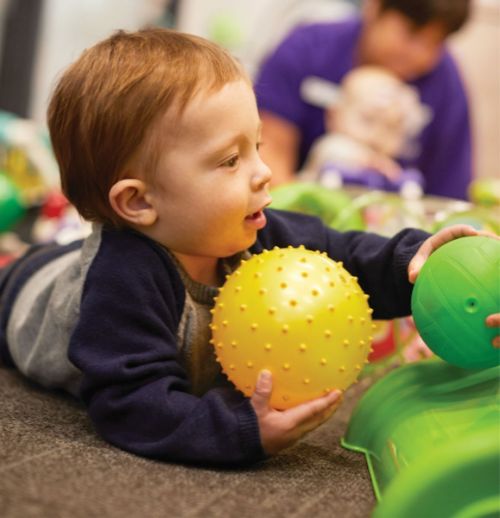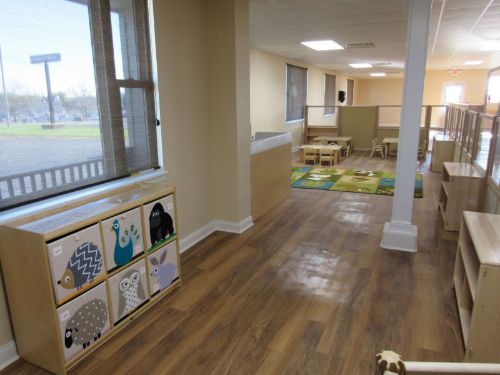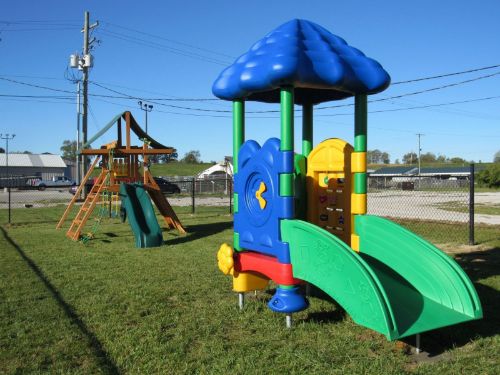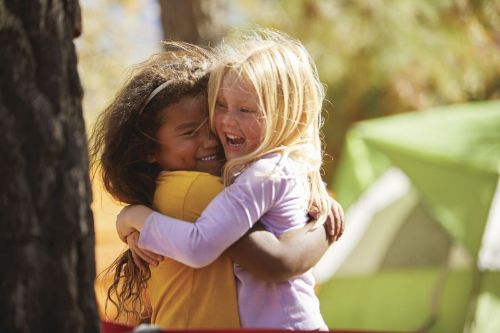 Center Phone Number: (859) 569-3273 Child Development Director, Leslie Berry
111 Ky Hwy 32W Suite 1
Cynthiana, Ky. 41031
The YMCA Child Development Center is a licensed facility for children 6 weeks through 5 years of age. Our center has a play-based philosophy, which fosters the individual child's social, emotional, physical and cognitive development. Our professional staff creates an environment that promotes learning in the areas of art, science, math and literacy.Our center embraces early language development through our music, yoga programs. Preschool children participate in weekly special activities such as library time, Spanish and music classes. Children also have daily opportunities to express themselves creatively through play in our "centerbased" classrooms. Our Preschool program uses Creative curriculum.
We provide each child with a hot and nutritious breakfast and lunch as well as a healthy afternoon snack each day. Family involvement is a crucial part of each child's success in our preschool. Therefore, we keep parents informed with monthly parent involvement activities, newsletters and volunteer opportunities.
Hours & Rates
| | |
| --- | --- |
| Program Hours | 7:30 a.m. - 5:00 p.m |
Registration is accepted on a first-come/first-serve basis.
An annual registration fee of $30 is required per school year for each participant in our child care programs. Weekly rates are listed below:
| Full-time (4 – 5 days) | | |
| --- | --- | --- |
| Infants/Toddlers (6 weeks – 24 months) | $160 | |
| Preschool (2 - 5 years old) | $150 | |
Part-time (2 – 3 days)*** minimum availability

Infants/Toddlers (6 weeks – 24 months)
$120
Preschool (2 - 5 years old)
$115
**All payments must be on automatic drafts. Drafts will be drawn every Friday for the following week.
*** Part-time days must be consistent each week. All schedule changes must be approved by the Director.
Closings
Our child care will be closed on the following holidays: Memorial Day
Labor Day
4th of July
Thanksgiving Day
Christmas Eve
Christmas Day
New Year's Day
Adjusted Hours on New Year's Eve.
Registration Now Open-8:00 a.m. - 4:30 p.m.
Please call the Center to schedule an in person appointment to register. Times will be in 30 minute increments. You can download below and fill out paper work prior to your appointment time. Appointments and Registration will be first come, first serve.
Forms
Download & Print Childcare Registration Form
All forms must be read/signed and filled out prior to Child attending the program.
Important COVID-19 Guidelines and Permissions to Attend Current Programs:
Parent Handbook-for COVID-19 Guidelines
Sunscreen Release Form
Social Distancing Self-Certification Form for Parents and Guardians
Behavior Form
Food Program Forms:
Infant Addendum
Child Enrollment-Income Application Letter
Child Enrollment Income Form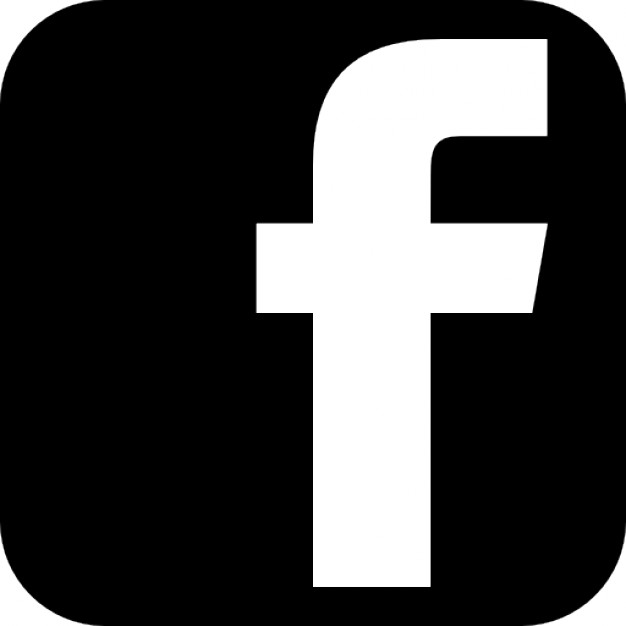 Follow the Cynthiana Harrison County YMCA