Youth Sports
GYMNASTICS
Learn gymnastics from instructor Kelly Geoghegan, who has over 20 years' experience and has trained state champions as well as UK cheerleaders. Basic skills taught such as handstands, cartwheels, back handsprings and much more. Each class will have a limit of 12. Because of limited space, call the YMCA at 859.987.1395 to register for this program.
Ages: 4+
Fees: Members $50; Non-members $65
Wednesdays
Advanced: 4:30-5:30 p.m.
Beginner/Low Intermediate: 5:30-6:30 p.m.
Intermediate: 6:30-7:30 p.m.
BEGINNER & INTERMEDIATE KARATE
Classes are taught by Master Larry Mattox, a 6th-degree black belt. Master Larry has 40+ years of martial arts experience and has been teaching for 39 years. Besides excellent self-defense, karate will teach you discipline, respect, coordination and help build self-confidence. This 12 week session is for ages 6 through adult.
Time/Date: Wednesdays at 4:15pm
Fee: $100 members; $125 non-members. Pre registration required-online www.parisbourbonymca.org or call (859)987-1395.
LITTLE DRIBBLERS BASKETBALL
A non-competitive intro to basketball for kids ages 3-5. This program will teach basic skills, teamwork & sportsmanship. 6 instructional classes in the Y gym.
All participants will receive a t-shirt.
Registartion: February 1-March 1
Session: February 28-April 4; 5:30-6:00 p.m.
Fee: $35 members; $50 non members
LITTLE KICKERS SOCCER STARTERS
A non-competitive intro to soccer for kids ages 3 and 4. This program will teach basic skills, teamwork & sportsmanship. There will be 6 instructional classes in the Y gym. Each child will receive a t-shirt.
Registration: March 7-April 4
Session: April 6- May 11; 5:30-6:00 p.m.
Fee: $35 members; $50 non members
MULTI SPORT STARTERS
This is a multi sport program that allows youth 3-5 to experience a variety of 6 different sports and activities! This is a 6 session program with a different sport featured each week. Kickball, Frisbee, Track & Field, Vollyball, Football and Martial Arts. Y Gym.
Registration: May 2-May 31
Time/Date: 5:30 p.m., June 1-July 6
Fee: $35 members; $50 non members
Pre registration required
BASKETBALL TRAINING
If you are a young athlete (school teams or travel teams), ages 13-18 looking to improve your basketball skills, we are offering a program with individual training sessions with a former college player. This program offers specialized drills to promote offensive skillset. Dribbling, ball handling, shooting, footwork, body position, technique & form will all be covered.
Register online beginning: TBD
This is a flexible program that is built as a personal training program/package.
1 Hour Sessions
1 Hour - 1 Session Member -$40
1 Hour - 5 Sessions Member -$170
1 Hour-10 Sessions member $300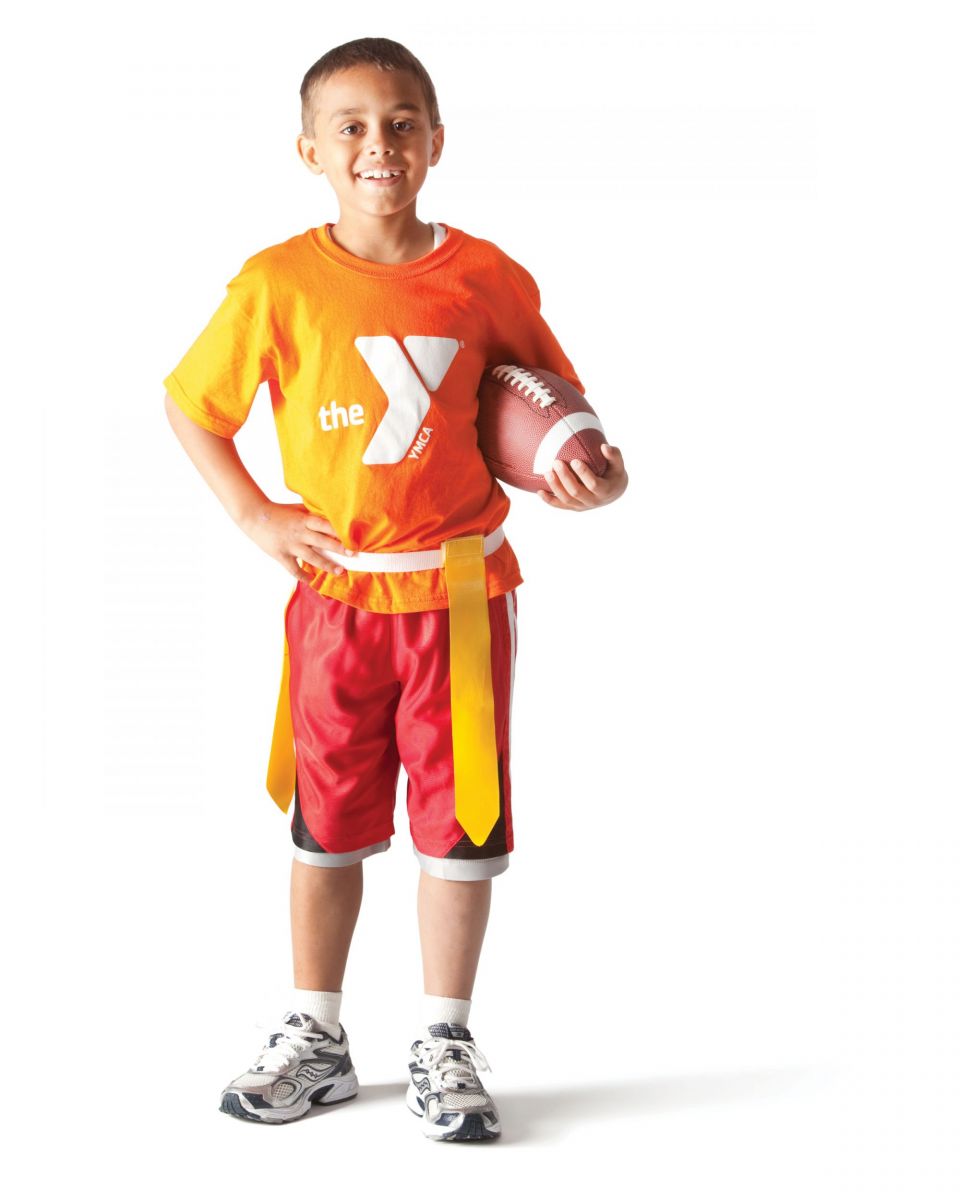 FLAG FOOTBALL
Grades K - 4th are Welcome to Register for the Y's New Co-ed Flag Football Program. Games will be on Sundays and will start September 12-League will run 4-6 weeks depending on registration numbers. Fee: $60 for YMCA members; $85 for non-members. Late Registration will result in a $10 late fee. There will be a MANDATORY SKILLS DAY at the YMCA Soccer Fields. Bring water, tennis shoes, athletic wear and a Smile.
Register Online: August 2022-Dates TBD
Archery-Podium JOAD (Junior Olympic Archery Development)
For ages 6-18. JOAD is a nationwide program where certified coaches provide instruction for archers helping them progress in the sport. Beginner & Intermediate students earn achievement awards through active participation in individual and team building activities. The focus is on fundamental skills.
Time/Date: Mondays, January 24-March 28
Beginners: 5:30 – 6:30 p.m.
Intermediate: 6:30 - 7:30 p.m.
Member: $75; Non-Member: $90
YOUTH BASKETBALL
Registration for Winter basketball is November 2022. This is our coed Recreational Basketball program for ages Kindergarten through 5th grade. From building stronger skills to gaining self-confidence, basketball at the Y is about more than just the game, it is about building the whole child, from the inside out. Trained coaches focus on building players core skills such as ball handling, defense, offense, rebounding, shooting, conditioning, and more. All levels are welcome and will be assessed during skills clinics hosted by the Y.
In our basketball skills clinics your child will be introduced to the fun game of basketball with action, fun, and teamwork. Experienced coaches will lead your child through drills that will refine their ball handling, defensive, and offensive skills.
Your child will be introduced to and learn the fundamentals of basketball with positive coaching and personal attention getting them ready for league play.
Skills Day: Skills day-TBD at these specified times:
K-1st: 1:00-2:30 pm
2nd-3rd: 2:45-4:15 pm
4th-5th: 4:30-5:45 pm
Fee: $60 Members; $85 Non-Members
RECREATIONAL SOCCER
Registration for Spring soccer begins in February 1-March 5, 2022. The season runs April 10-May 28. For kids U6-U12
Fee: $60 members; $85 non members
Register online at www.parisbourbonymca.org or at the front desk of the YMCA. Late registrations are subject to a $10.00 additional fee.
SELECT SOCCER
Tryouts will be held for U11-U14 – dates to be announced. The fee is $125 for one season. Annual Teams U13 & younger, $200 to play both fall & spring seasons. For more information contact the YMCA (859) 987-1395.