History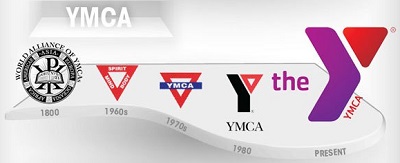 The Paris-Bourbon County YMCA has served our community since 1913. The Y is in the business of nurturing the potential of children and teens (Youth Development), improving health and well-being (Healthy Living) and motivating people to support their neighbors and the larger community (Social Responsibility).
Our facility serves over 6,000 members and 1,000 program participants.
The Paris-Bourbon YMCA has a rich history of growth. Here are just a few historic highlights:
1864: The first meetings were held in Bourbon County in various churches, business offices and homes discussing the possibility of forming a YMCA in Paris.
1913: The Articles of Incorporation were formed for the YMCA in Paris and Bourbon County.
1915: The first building was completed at 917 Main Street. The facility included a residence hall for traveling men.
1971: Outdoor pool opened (built for $68,000)
1979: Gym opened ($1.3 million)
1983: Indoor pool opened
1984: Hill House Pre-school opened (formerly the home of Mrs. Lawrence Hill)
1995: First Kentucky Bank Senior Games held. Cost to participate: $1
1997: March, Y helped with flooding victims (free meals)
2001: A capital campaign was launched and raised $1.6 million. The YMCA purchased the McConnell Building to house the daycare and preschool.
2003: The 3-story addition which houses the fitness center, group exercise room and free weight room was opened.
2014: The Nicholas County Extension YMCA was opened at 124 East Main St. in Carlisle.
2016: The YMCA provides financial assistance to 1,100 individuals and families for membership & program offerings.
2017: The YMCA hosted a Ribbon Cutting on June 6th to unveil new waterslides and upgrades to the indoor and outdoor pools.
2019: Efforts began to expand Childcare offerings in Harrison County Service Area.
2020: Coronavirus Pandemic declared World wide. Mandated shut down of non essential businesses. The Paris-Bourbon County YMCA continues to serve the community by providing Emergency First Responder Childcare Services. Included Medical, Public Safety, Nursing Home, Grocery Store workers and more. As the Pandemic continues through the year, there is no in person school. In August, the Y pivets and begins to hold in person virtual learning programs through the end of the year.
2021: Opening of New Cynthiana-Harrison County YMCA Child Development Center. Construction begins on the 3rd floor renovation at the Paris-Bourbon County YMCA for a Teen Center.
2022: June 1st, The Teen Center Opens on the newly renovated third floor of the YMCA. The Center
includes, esport, fitness, lounge & kitchen, study and multipurpose classroom/meeting areas.