Monthly Rates & Payment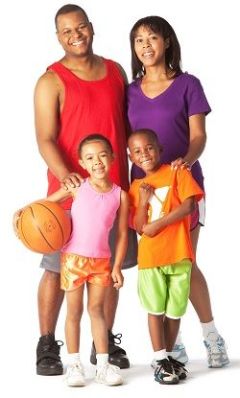 Family $65.00
Up to two adults and dependent children living in the same household. "Dependent" implies tax dependent, blood relative or dependent child through marriage. Verification of address may be required.
Adult Family $60.00
2 Adults Only
Senior Family $57.00
Up to 2 Seniors + dependents
Adult $45.00
An adult membership is for men and women ages 26 and older.
Senior $35.00
Senior Adult memberships are for men and women 65 years or older.
Senior Adults $55.00
2 Seniors 65+
Teen (12 - 18 yr) $20.00
Memberships for boys and girls 12 to 18 years of age. A parent or legal guardian must sign all youth membership applications. Those younger than 12 years of age will not be permitted into a YMCA without a member 16 years or older.
Young Adult $28.00
A young adult membership is for men and women ages 19 to 25.
YMCA360 Digital Only $9.99
Access to the YMCA 360 Virtual Fitness, On Demand, Streaming lifestyle network with 2 YMCA facility visits per month.
INSURANCE REIMBURSEMENT PLANS
The YMCA is a participating partner in several Medicare supplemental insurance plans for Senior Adult Membership at no additional cost to the participant. SilverSneakers, Renew Active, Silver & Fit programs pay the YMCA for your facililty use. To take advantage of these programs, you will need to bring your pre enrolled joining number to the YMCA to verify for eligibility and complete an application.

Active Military FREE Memberships
In partnership with the Armed Services YMCA, YMCAs nationwide are proud to offer memberships to eligible military personnel/families through the Department of Defense's Military Outreach Initiative (MOI).asymca.org
Membership Joining Fee
January 1-31
Pay the Day
New members who join the Y on Jan. 1 will pay a $1 joining fee plus first month's dues; a $2 joining fee on Jan. 2; a $3 joining fee on Jan. 3; and so on throughout the month. (The joining fee is a separate charge from membership dues, and first month's dues are required at signing. Check www.parisbourbonymca.org for more information about membership rates.) This is a savings on the Y's regular joining fee, which is $50 for an adult or family membership or $25 for a senior, young adult or teen membership
College Break Short Term Rates
(Must provide Valid College ID or Transcript.)
1 Month Membership $24.00
2 Month Membership $48.00
3 Month Membership $72.00
No joining fee on College Break Memberships
Methods of Payment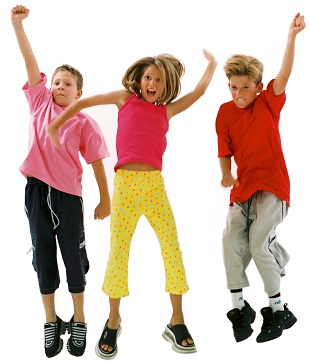 Electronic Funds Transfer: Pay as you go! Your bank account or credit card is debited once per month.
Annual Payment: Dues may be paid in full upon joining and yearly thereafter. Annual membership is 12 times the monthly fee. Payment is accepted via cash, check or credit card. All checks and electronic fund transfers will be assessed a $25 fee if returned.
Financial Assistance
The YMCA recognizes the need to serve all members of the community regardless of their ability to pay the full cost of a membership or program fee. Financial assistance is available for those who demonstrate financial need based on household income and number of dependents. Assistance is available for membership and programs. Applications may be picked up at the Y. Please return the completed application and requested documentation to the branch you will be using. Application processing takes 10 days after the Y receives the completed application.
Adult and Youth Orientation
Make a free appointment with our Health and Wellness Director who will gladly show you how to use the weight and cardio equipment in the Fitness Center. All youth 10-13 must be oriented to the youth equipment prior to use.
Program Registration
Registration schedules are available at the front desk or on our online calendar. Priority registration is given to all members. Members are only allowed to sign up themselves during priority registration.
Refunding Program Fees
If the YMCA cancels a class, members will be given a full refund. If you cancel prior to the start of the program, you will receive a refund less the cost of a t-shirt, etc. and/or will receive a full refund for medical/family emergency reasons. No refunds will be given after the program starts. Individuals who miss a class for medical reasons can make up classes when space is available. A $5 processing fee may be charged for refunds.
Transferring, Changing or Canceling Your Membership
Your current membership may be transferable to another Y. To transfer, change or cancel your membership, please provide a minimum of 30 days' written notice prior to your next bank draft. If canceling or transferring your membership, please return your membership card.
Click here to submit a termination form
Membership Hold Procedures
Your Y membership may be placed on hold for a minimum of 1 month and maximum of 6 months during any calendar year if you are not able to use our facility because of health reasons. Hold forms are available at the front desk. Membership holds require a minimum of 30 days' notice prior to your next bank draft.