Hours & Closures
Holiday Hours & Closures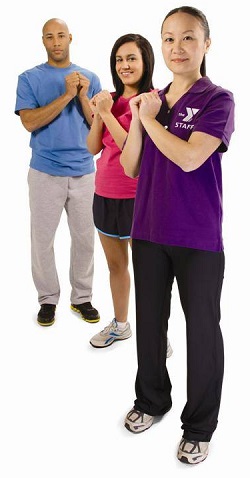 New Year's Eve open 7:00 a.m. - 2 p.m.
Closed: Thanksgiving, Christmas Eve & Christmas Day, New Year's Day, Easter.
Limited hours on Memorial Day, Independence Day and Labor Day.
Paris-Bourbon County Operating Hours
Monday-Thursday-5:30 am-8:30 pm (Indoor Pool Closes at 8:00 pm)
Friday-5:30 am-8:00 pm (Indoor Pool Closes at 7:30 pm)
Saturday- 7 am-2 pm (Indoor pool closes at 1:30 pm)
Sunday- 12 pm - 5pm (Indoor Pool Closes at 4:30 pm)
Nicholas County Y Operating Hours
Monday-Friday-6 am-11 am & 4 pm-8 pm
Saturday- 8 am- 12 pm
Sunday: Closed
CHILD WATCH Available at the Paris-Bourbon County YMCA
We can provide care to children 6 weeks old to 12 years old while you focus on your workout. Monday-Thursday; 8 a.m. - 11 a.m. & 5 p.m.- 7 p.m.
*Reservations must be made by 7:30 am for morning & 4:30 pm for evening the same day at the front desk. No more than 2 reservations made at one time. Limit of 10 children.
Indoor Pool
Monday-Thursday 5:30 a.m.-8:00 p.m.
Friday 5:30 a.m.-7:30 p.m.
Saturday 7 a.m.-1:30 p.m.
Sunday 12 p.m. - 4:30 p.m.
Indoor is available for lap swimming and water fitness class.
OUTDOOR POOL OPERATIONS: Closed for the season-reopens in May 2023
Admission is free for members; $5 adults, $4 ages 18 and under per person for non-members; $16 per family (up to five) and $4 for any additional family members. Free for ages 2 and younger.
The Paris-Bourbon County YMCA is committed to providing a safe and enjoyable pool experience for all. All children 12 years of age and under must participate in a swimming skills assessment and will be assigned one of three colored bands allowing different depth access in the pools. The assessments are free, will be given by one of the YMCA's certified lifeguards and children may retest as their swim skills improve.
All flotation devices must be U.S. Coast Guard approved.
Teen Center
When School is in Session
Monday-Thursday 3:30 a.m.-8:00 p.m.
Friday 3:30 a.m.-7:30 p.m.
Saturday 9:30 a.m.-1:30 p.m.
Sunday Closed
*When school is out, the Teen Center will be open M-F, 11:00a.m.-6:00p.m., Sat. 9:30 a.m.-1:30p.m. (Includes snow days).