Member Policies
Behavior Policy
All adults, teens and children should feel comfortable and have positive feelings about being a part of the Y family. Inappropriate behavior or language deemed to be in conflict with the welfare and safety of our members and staff is strictly prohibited. Such behavior may take the form of the use of profanity, abusive language, fighting, unwelcome sexual advances, request for sexual favors and other verbal or physical conduct of a sexual or abusive nature. The Y also reserves the right to deny facility access or membership to any person who is a sexual offender, who has been convicted of any crime involving sexual abuse, convicted of any offense relating to the sale or transportation of illegal drugs and been convicted of any crime against persons such as children, spousal or parental abuse.
Revoked/ Suspended Membership
Our Y has the right to suspend or terminate a membership if a member's behavior or language is judged to be in conflict with the welfare of other members or staff or in conflict with the Y's purpose and values.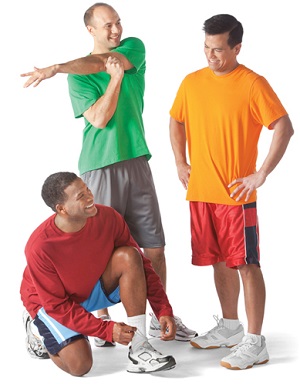 Attire
Shoes and shirts must be worn in all areas of our Y, except the pool. Street shoes are not permitted on any wood floors or the pool area. Proper swimsuits must and should only be worn when using the pool. All attire must be consistent with our character values.
Food & Beverage Policy
Food and beverages are only permitted in the lobby.
Tobacco Policy
Our Y is a tobacco-free campus. This includes e-cigarettes and all tobacco products.This includes the front entrance, outdoor pool area and parking lot.
Profanity Policy
Profanity is strictly prohibited in our Y. Any member, program participant or guest who uses profanity will be asked to leave. Repeated behavior will result in membership termination.
Cell Phone Policy
Any person caught taking inappropriate pictures of another person without that person's permission or knowledge will have his or her membership terminated. Please be considerate of all who utilize our facility by avoiding the use of cell phones while in the locker room and all exercise areas.
Weapon Policy
No weapons are permitted on Y property.
Child Supervision
Recreational Swimming
Recreational swimming is offered during most pool hours with the exception of certain swim team practices or special events. A monthly calendar is available at the front desk and online.
Lap Swimming
There is always at least one lap lane available except during special aquatic activities.
Track
Walkers/joggers must be 12 years of age or older to use the track without adult supervision. Please note the signs at both doors that indicate the direction of walking/jogging for the day. The track is not an observation area for other facility activities.
Sauna & Steam Room Usage
Members must be at least 19 years of age to use the sauna and steam room. Proper bathing attire MUST be worn.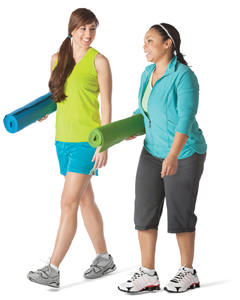 Surveillance
For your protection, many areas of the Y are under video surveillance.
Music Policy
Any music deemed inappropriate by Y staff and is not in accordance with our mission is not permitted to be played in the facility. When playing personal music, please use ear buds.
ADA
The Y complies with the intent and spirit of the Americans with Disabilities Act. If you need special assistance or accommodations, please call or notify the front desk.
Parking
Parking is available for members on the street in front of the facility; parking lots located behind the facility on either side of the outdoor pool and on the corner of Main and 10th streets, by the Catholic church. Members may also park along the fence by the Family Dollar Store and at Riley's Tire after 5:00 pm. Two handicap parking spaces are available in front of the building. Please do not park in front of the daycare center in the drop off space.
Locker Rooms
Adult locker rooms (for ages 19 and older) and family locker rooms (ages 18 and under) are available. Parents accompanying children 6 and under use the family locker rooms based on the adult's gender. Children ages 7- 18 must use the appropriate gender locker room. Moms with boys and dads with girls can always use the Special Needs locker area. Lockers are for daily use only. Locks left overnight will be removed. Some lockers are available for members to rent. Payment can be made on an annual basis or by monthly bank draft. Invest in a strong lock and always secure your personal belongings. The Y is not responsible for lost or stolen items. We recommend you leave valuables in your locked car.
Nationwide Membership
The YMCA conducts regular sex offender screenings on all members, participants, and guests. If a sex offender match occurs, the YMCA reserves the right to cancel membership, end program participation, and remove visitation access.
Full Privacy Policy Click Here
More: Member Policy Information Click Here
Terms & Conditions of Website Use Click Here